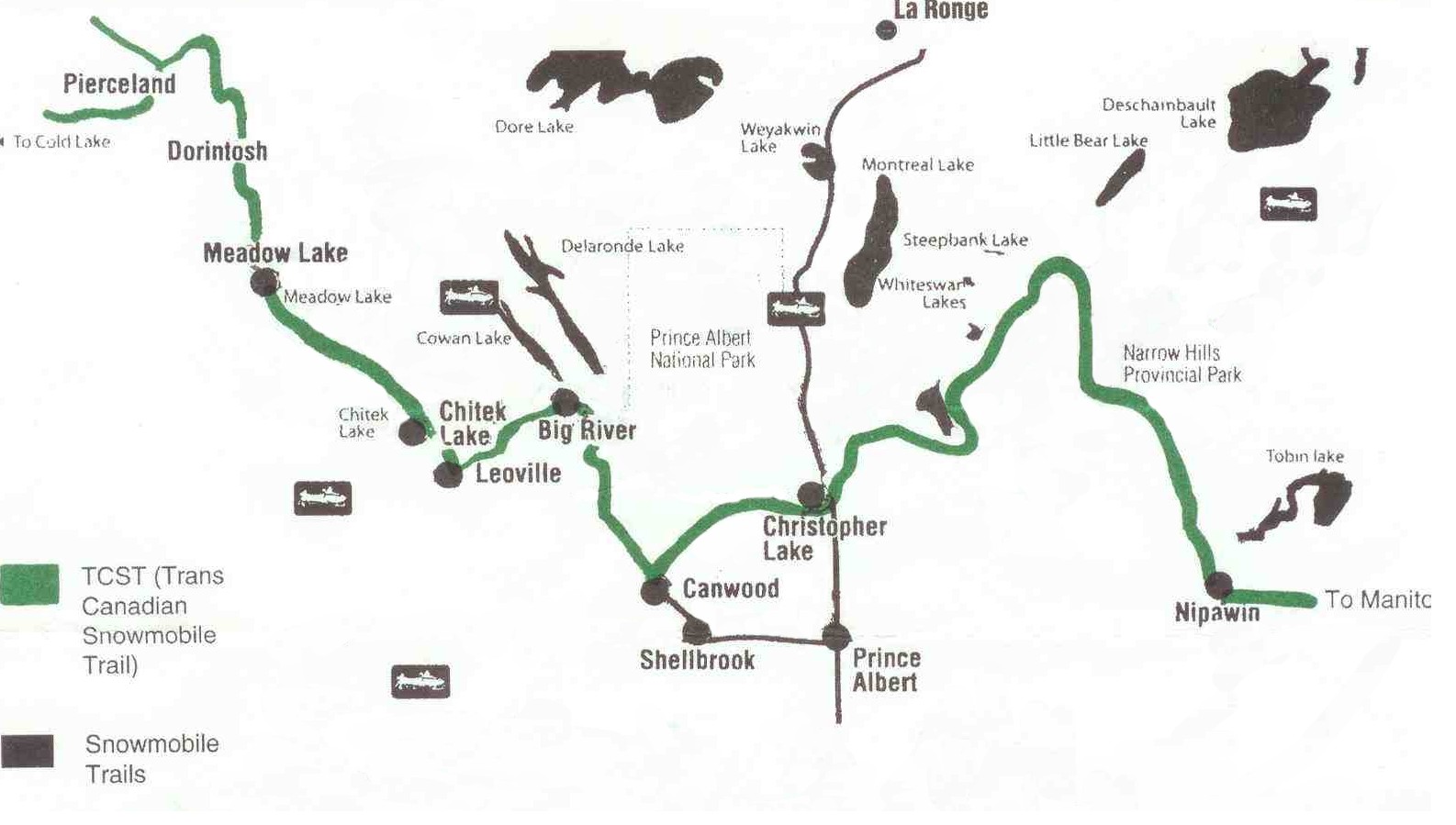 The TCST follows East to Hudson Bay, Preeceville, Canora, Yorkton, Rhein and Kamsack and into Manitoba. Snowmobile Clubs spend thousands of volunteer hours and thousands of dollars to keep the trails in the great condition they are kept in for a great ride! We hope that you will take part in the rallys and races that these clubs put on so that the RAISE the necessary dollas to keep these trails usable.

COME "STAY 'N PLAY" IN THE FOREST FRINGE!

Arrange your snowmobile vacations around these dates and STAY 'N PLAY

Here are the dates of SSA Club Events:

DATE
EVENT
LOCATION
CLUB NAME
PHONE
January 14 - 20, 2008
Snowmobile Safety Week
Saskatchewan
SSA
SSA @
1-800-499-7533
February 8, 9 & 10, 2008
2008 Provincial Snowmobile Festival
Hudson Bay, SK.
Hudson Bay Trail Riders & SSA
SSA @
1-800-499-7533
November 7, 8 & 9, 2008
SSA 13th Annual Snowmobile/ATV Trade Show
Saskatoon, Sk
SSA
SSA @
1-800-499-7533

Please remember these are the dates that the Snowmobile Clubs plan their major fundraisers. We need you, the "SNOWMOBILER", to make these activities a success! Come and join us in our fun and 'STAY 'N PLAY". Make sure you pick up a copy of the Provincial Snowmobile Trail Map so you can see how the "Trans Canadian Snowmobile Trail" runs across Saskatchewan.